The area surrounding Hampton Inn & Suites Seattle North/Lynnwood, Washington is a shopping mecca for Canadian travelers and for locals. We've put together a few useful tips for our Canadian travelers. So browse here, shop here and of course, stay here when you do!
If shopping isn't your thing, you can browse our Area Guide for information on the Boeing Factory Tour, Local Wineries, the Woodland Park Zoo or the popular downtown Seattle Attractions.
At Hampton™ "We love having you here".
Canadian Rate Offers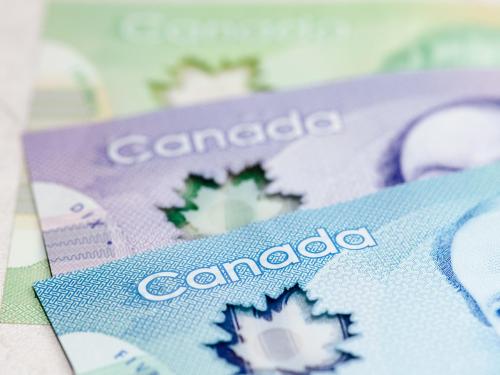 In fact, we love having you so much, we created your own set of discount offers. Make your dollars stretch and enjoy your southbound trip even more. See individual offers for booking details.
Canadians of any province qualify for our Canadian Resident Rate . Proof of residency is established with a passport or driver's license.

Canadian Automobile Association (CAA) Rate with proof of membership. We recognize CAA and AAA members on the same offer.
Lynnwood Area Shopping Destinations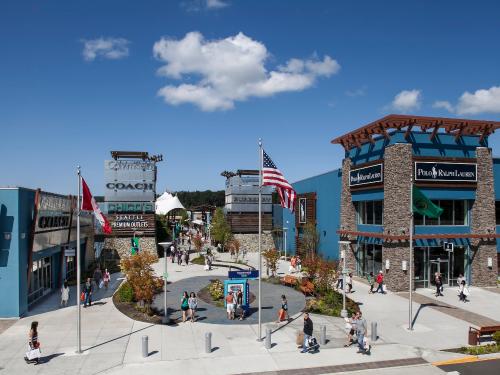 Seattle Premium OutletsLocated a few miles North, you'll find 125 choices, ranging from Adidas to Zumiez. Shop Calvin Klein, Coach, Polo, Brooks Brothers, Nike and Kate Spade, for more see our Outlet Shopping Spree!

Seattle Premium Outlets is Closed on Christmas Day, and open 'till 6pm Christmas Eve, and New Year's Eve. They feature special sales for Summer (July 4), Back To School (Aug), Labor Day, Columbus Day, Thanksgiving, Midnight Madness, and Christmas Sales with extended hours.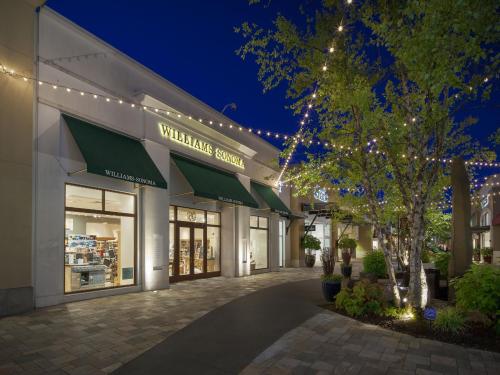 Alderwood Mall
A few blocks away from our hotel, Alderwood Mall features Nordstrom's, Macy's, SEARS, JC Penney, GAP, REI, Abercrombie & Fitch, Footlocker, American Girl, Apple and more.

Hotel Shopping Campus
The Hampton is in the middle of shopping bliss that includes Nordstrom Rack, Babies 'R' Us, Bed Bath & Beyond, Petco, DSW Shoes, Best Buy, ULTA, Old Navy, Whole Foods and Barnes & Noble.
Duty Free Allowances
Currency Converter
U.S. - Canadian Border Wait Times
Driving Directions from Canadian Ports of Entry
For driving directions from Western Washington's Canadian Ports of Entry to Hampton Inn & Suites, click on the port name (link) below. For reference we've also estimated drive times and distance from border.
From Pacific Highway Border Crossing near Blaine, WA: 1 hr, 35 min. 156 km (97 miles).
From Douglas Border Crossing (Peace Arch) near Blaine, WA: 1 hr, 34 min. 155 km (96.5 miles).
From Aldergrove Border Crossing Langley, B.C.: 1 hr, 42 min. 155 km (96.5 miles).
From Port of Entry Sumas, WA: 1 hr, 49 min. 155 km (96.5 miles).
Alberta Resident Sales Tax Exemption